2019 Special Achievement Awards
The Animation Writers Caucus Animation Writing Award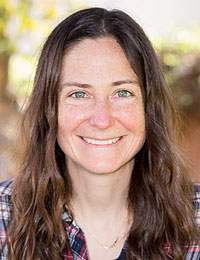 Nicole Dubuc
"Nicole Dubuc has accomplished more in her time as an animation writer than most of us do in careers that are twice as long." – WGAW President David A. Goodman.
Read More
Watch Speech
The Animation Writers Caucus Animation Writing Award is given to that member of the Animation Writers Caucus and/or the Guild who, in the opinion of the Board of Directors, has advanced the literature of animation in film and/or television through the years and who has made outstanding contributions to the profession of the animation writer.
The Paul Selvin Award is presented to that member whose script best embodies the spirit of the constitutional and civil rights and liberties which are indispensable to the survival of free writers everywhere and to those whose defense Paul Selvin committed his professional life.
The Jean Renoir Award is given to "that international writer who has advanced the literature of motion pictures through the years and who has made outstanding contributions to the profession of screenwriter."