2019 Honorary Service Awards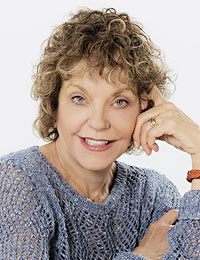 Joan Meyerson
"No one better exemplifies dedication to our Guild and its members than [Joan Meyerson] does. She is one of our most valued, hard-working and selfless leaders." – WGAW President David A. Goodman.
Read More
Watch Speech
The Morgan Cox Award is presented to that member or group of members whose vital ideas, continuing efforts and personal sacrifice best exemplify the ideal of service to the Guild which the life of Morgan Cox so fully represented.
The Valentine Davies Award is given to the Writers Guild of America West member whose contributions to the entertainment industry and the community-at-large have brought dignity and honor to writers everywhere.
The Edmund H. North Award is presented to those members whose courageous leadership, strength of purpose and continuing selfless activity on behalf of the Guild through the years, as well as professional achievement of the highest order, have served to establish the Writers Guild of America as a pillar of strength and security for writers throughout the world.
The Robert Meltzer Award honors one act of bravery by remembering another, recognizing an artist's singular act of courage in defense of freedom of expression and the rights of writers everywhere.